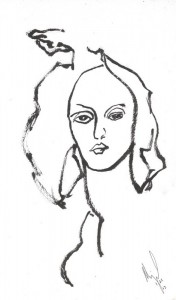 To begin one must define what is Latino Art.  The argument of Latino Art is short:
Art is Art.
Latino Art is:
Art created by Latinos.
That is it.  Contrary to belief, Latino Art cannot be defined into one single category, style, theme or influence.  If we agree that Art is Art; then , any other connotations of etnicithy, nationality or politics and their reflection in Art becomes a personal choice.
Latino Art in Chicago
The influence of the Latino community in the life of Chicago is undeniable and in the same way the influence of the Chicago on the Latino community is also undeniable. Of course, these influences are reflected upon the Latino Artists of Chicago.